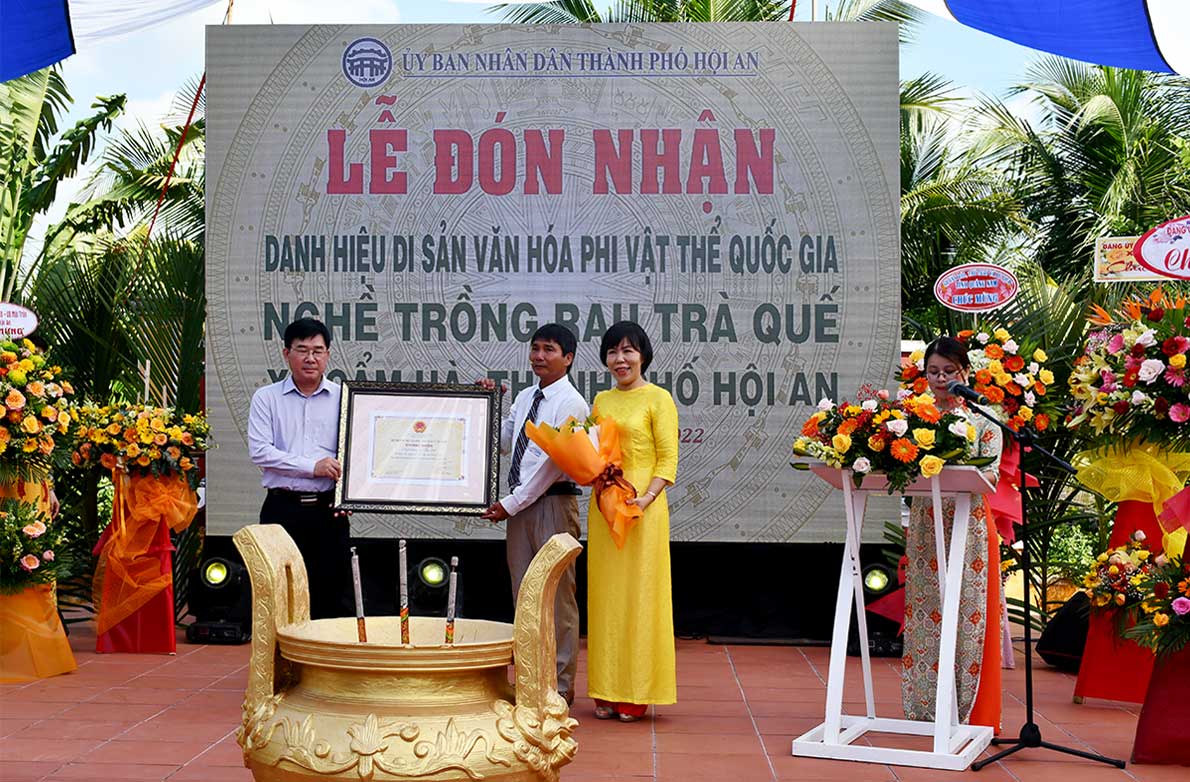 Scene of the ceremony
Attending the event, there was PhD Nong Quoc Thanh - Deputy Director of the Department of Cultural Heritage, Ministry of Culture, Sports and Tourism, Assoc. Prof. PhD Do Thi Thanh Thuy - Head of Department of Cultural Studies, Vietnam National Institute of Culture and Arts Studies (VICAS), leaders of governmental agencies of Quang Nam province and Hoi An city and a large number of people in Tra Que village, Cam Ha commune.
At the ceremony, Hoi An leader said that "
This national title brings us a big pride and a great responsibility to manage, preserve as well as spread intrinsic value of cultural heritage "Tra Que vegetable farming
". He also expressed appreciation to Ministry of Culture, Sports and Tourism and provincial government agencies for supporting throughout the process of developing and submitting the dossier.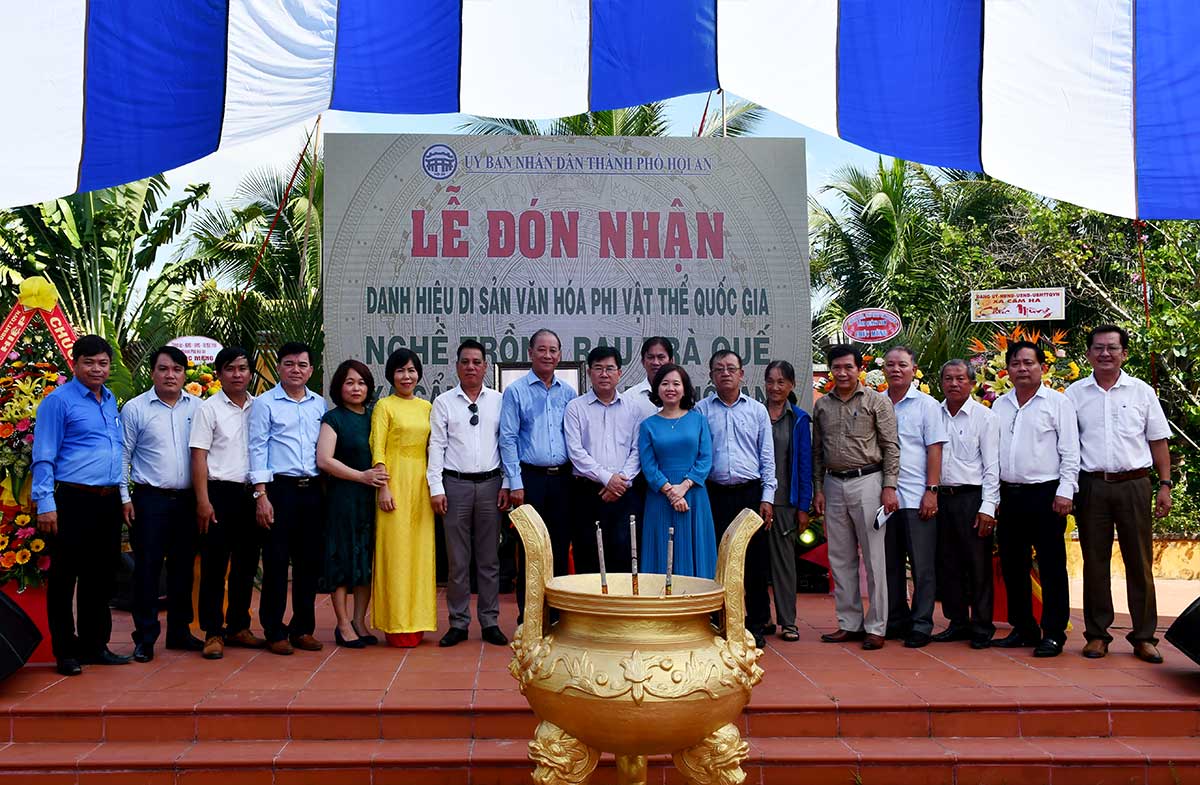 Delegates at the ceremony

The title of national intangible cultural heritage is a recognization of value and role of Tra Que vegetable farming in history process from that creating conditions and motivations for the community in preserving and promoting heritage value, oriented towards to a Tra Que village - sustainable green destination.