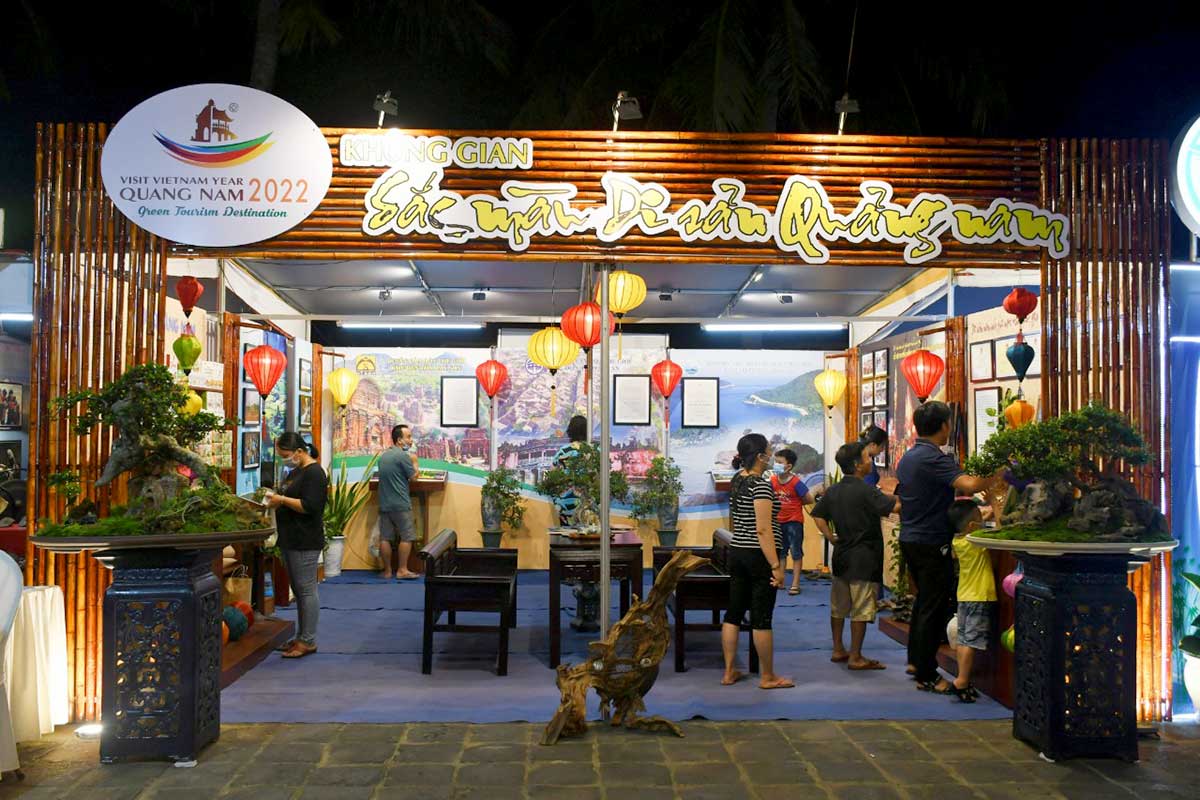 Exhibition of Quang Nam Tourism with the theme "Heritage colors"
The content of the exhibition includes many topics of "Journey through Vietnam's heritage regions", "My homeland Vietnam", "Travel through Vietnamese traditional craft villages", "Heritage colors", "Journey of emotions". In addition, there are also many activities of cultural and art exchanges of the masses, performance, folk games,… of more than 30 provinces around the country.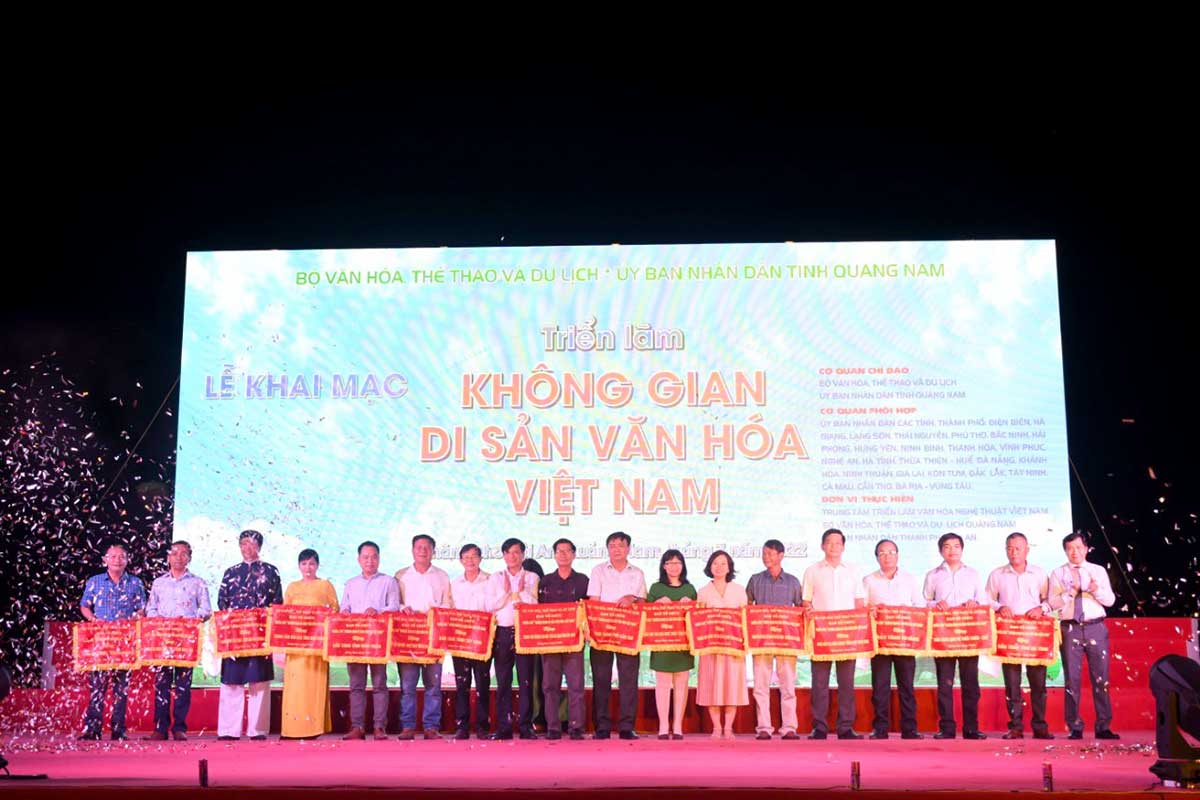 Scene of the opening ceremony of the exhibition
Exhibition "Vietnam's cultural heritage Space" aims to introduce, promote the unique cultural and natural heritage values of Vietnam have been honored by UNESCO. This is also an opportunity to promote the potential, unique cultural values, and "green" tourist attractions of Hoi An, Quang Nam in particular and Vietnam in general to tourists and to raising the pubic awareness and responsibility in preserving, preserving and promoting the local cultural heritage, especially for the young generation of Hoi An city. At the same time, the activity also contributes to strengthening exchanges between many localities and regions in the country to introduce and promote cultural and tourism potentials.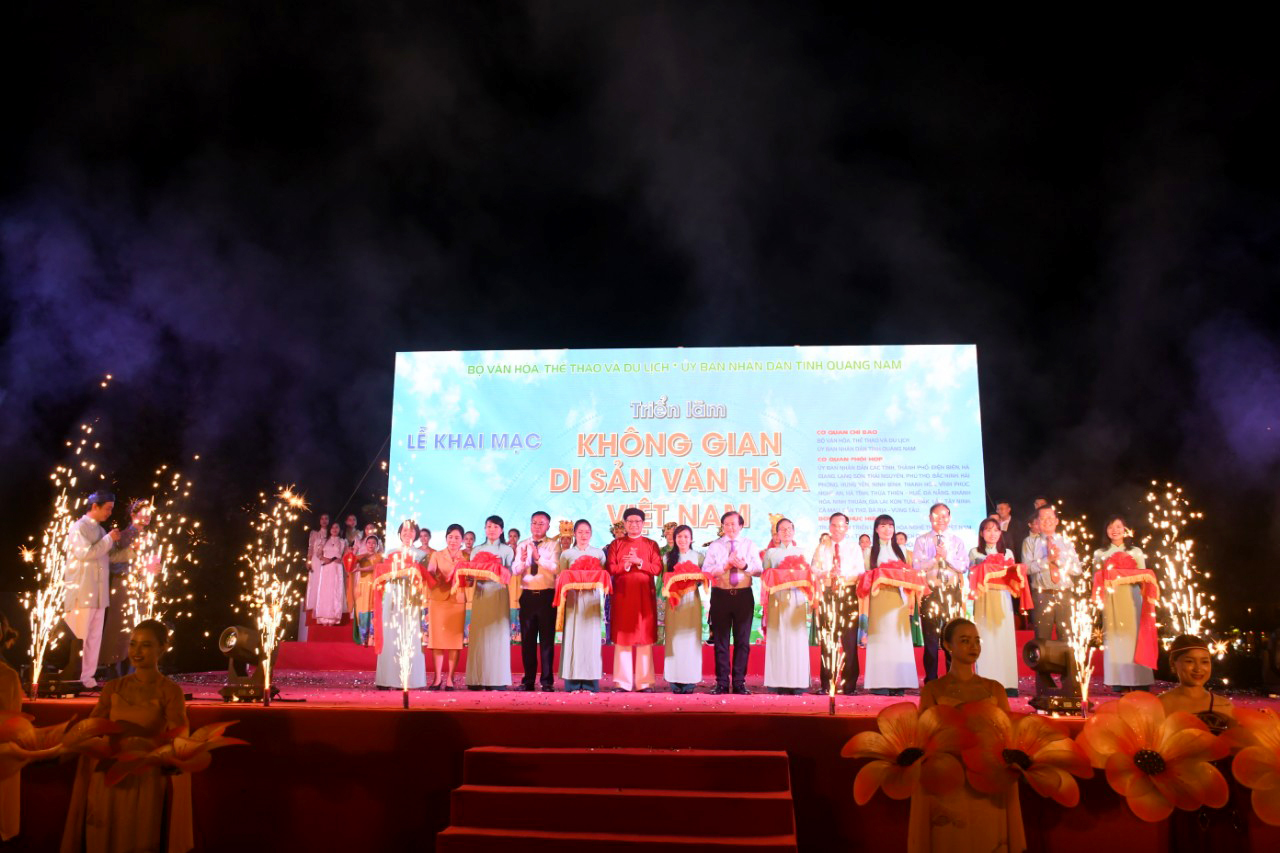 Delegates cut the ribbon to inaugurate the exhibition