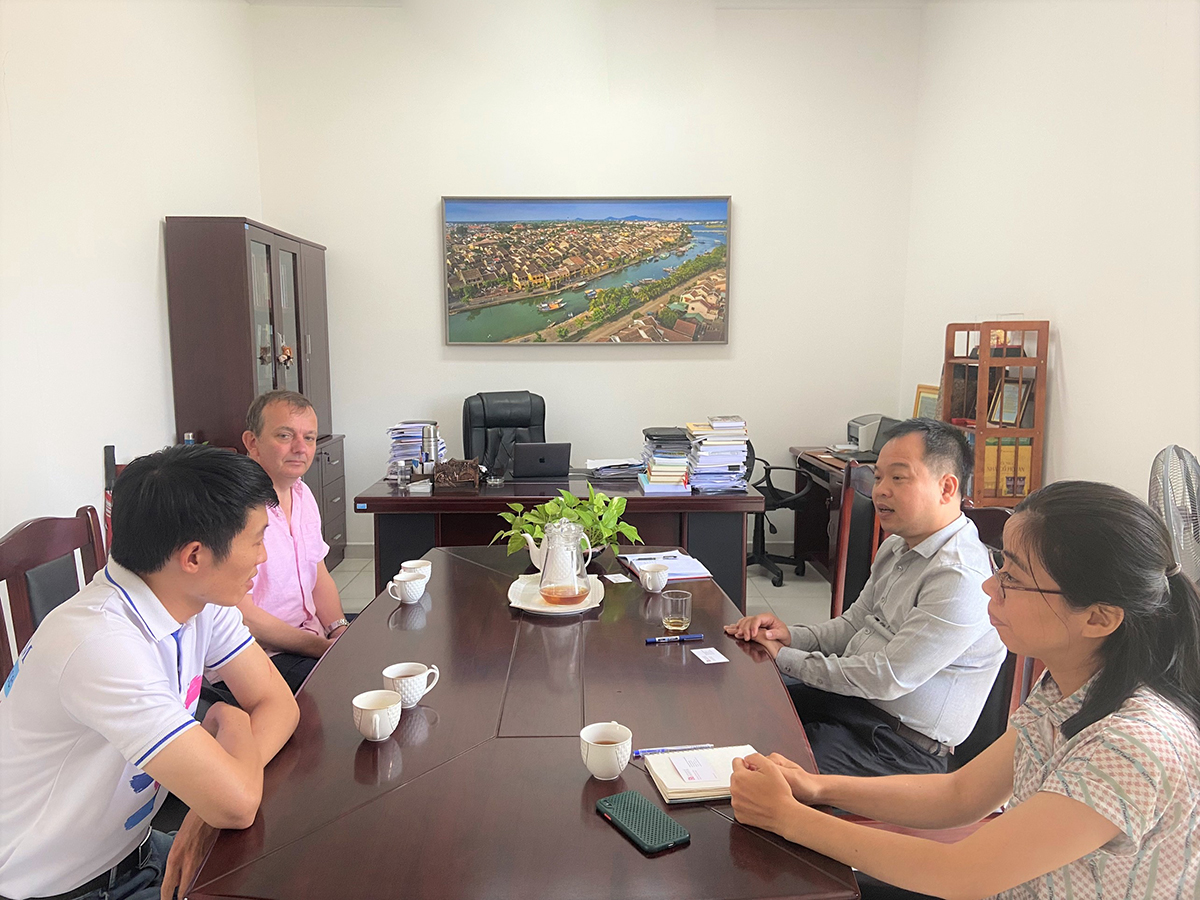 Scene of the meeting
Graeme Were, the chair of Anthropology in the Department of Anthropology and Archaeology, University of Bristol (UK). The two sides had a talk about development and preservation of local traditional occupations, how residents adapt to disaster and climate change such as storm, flood, environmental pollution, etc
In this visit to Hội An, Prof. Graeme Were are deeply concerned about issue of green tourism strategy at eco-destinations which are affected strongly from natural disasters such as Bay Mau coconut forest, Tra Que vegetable village, Kim Bong carpentry village. After working, Prof. Graeme Were had visited some museums, old houses in the Ancient town and Thanh Ha pottery village.
In 2019, Graeme worked with the Museum of Danang to co-produce the stories of a displaced fishing community. In 2016, he collaborated with curatorial staff at the Vietnam National Museum of History to curate a temporary exhibition 'Doi Moi: Journey of Dreams' which explored the post-reform period from 1986 in Vietnam. He received a medal and certificate from the Vietnamese Government to acknowledge his support of Vietnamese culture, sport and tourism in 2016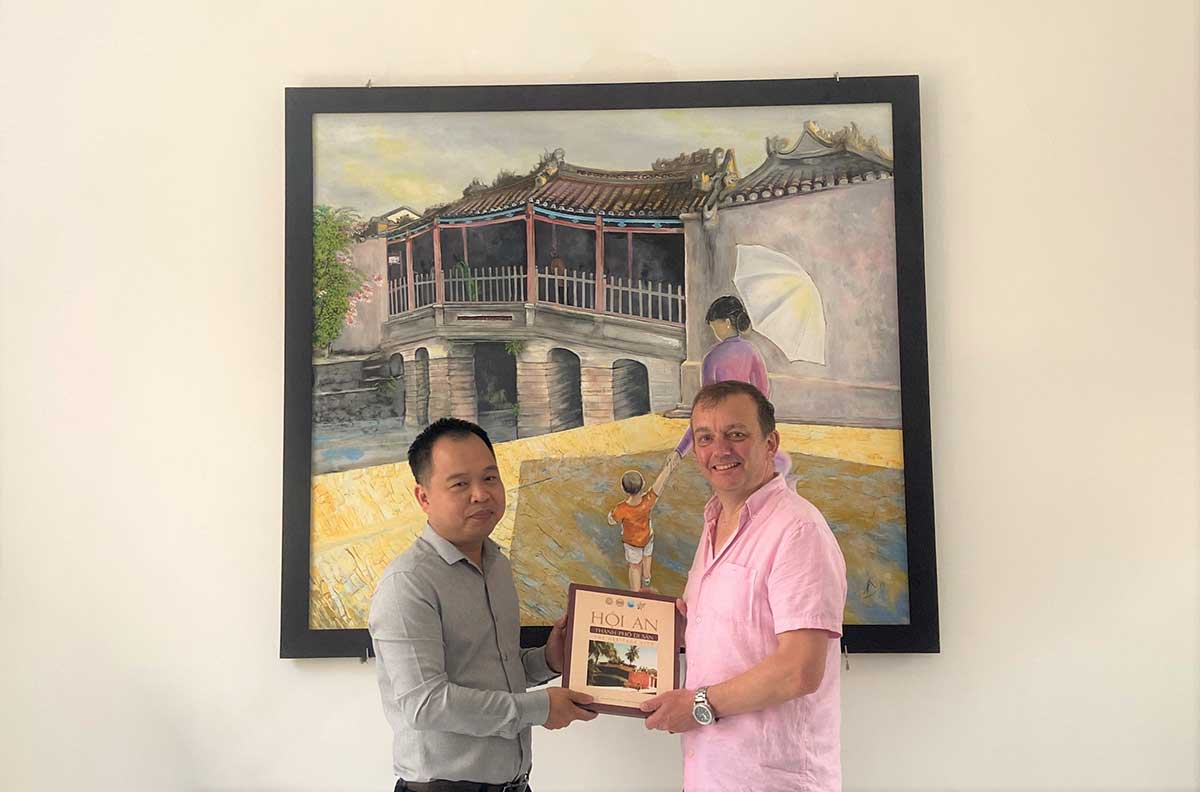 Mr Pham Phu Ngoc gave Prof. Graeme Were publications as souvenirs
The Center hopes that Prof Grame Were's concern and experience in museum will open opportunities for professional cooperation for Hoi An city to continue to perform well the management, preservation and promotion of cultural heritage.