In the First Regional Traditional Craft Festival - Quang Nam 2022, held from May 19 to 22, the exhibition of Art Path "Traditional Craft - Heritage of the Central region" was introduced to the public at An Hoi Sculpture Garden, Hoi An City with many traditional crafts such as: brocade weaving (Dak Lak province and Tay Giang district, Quang Nam), ceramics making in Bat Trang village (Ha Noi), terra cotta making in Thanh Ha pottery village (Hoi An); sedge mat weaving in Nga Son (Thanh Hoa); bamboo knitting (Dong Thap), silk weaving (Duy Xuyen district).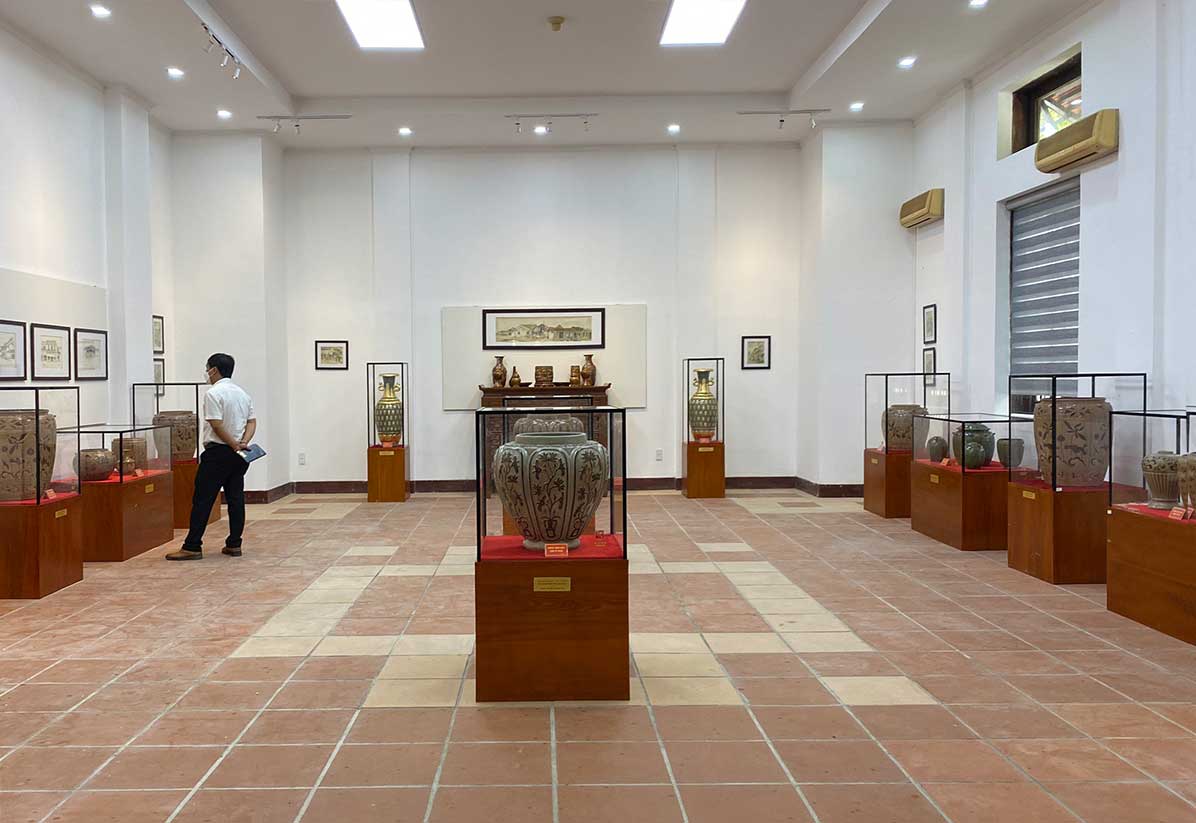 Artisan Tran Do's pottery collection at Hoi An Museum
Visitors can not only learn about the history and cultural values of the local craft village but also see how artisans with advanced crafting skills make sophisticated products.
In particular, at the end of the festival, People's Artisan Tran Do from Bat Trang pottery village donated to Hoi An City all of 37 ceramic artifacts that he had brought to this exhibition, including Bách Thọ vases, bows, jars,… . All of them are simuluted the brown pattern ceramics of Tran Dynasty with decorative patterns of flowers, animals, and gilded Chinese characters which are very elaborate. These are products that converging the traditional quintessence and creativity in manufacturing techniques of People's Artisan Tran Do.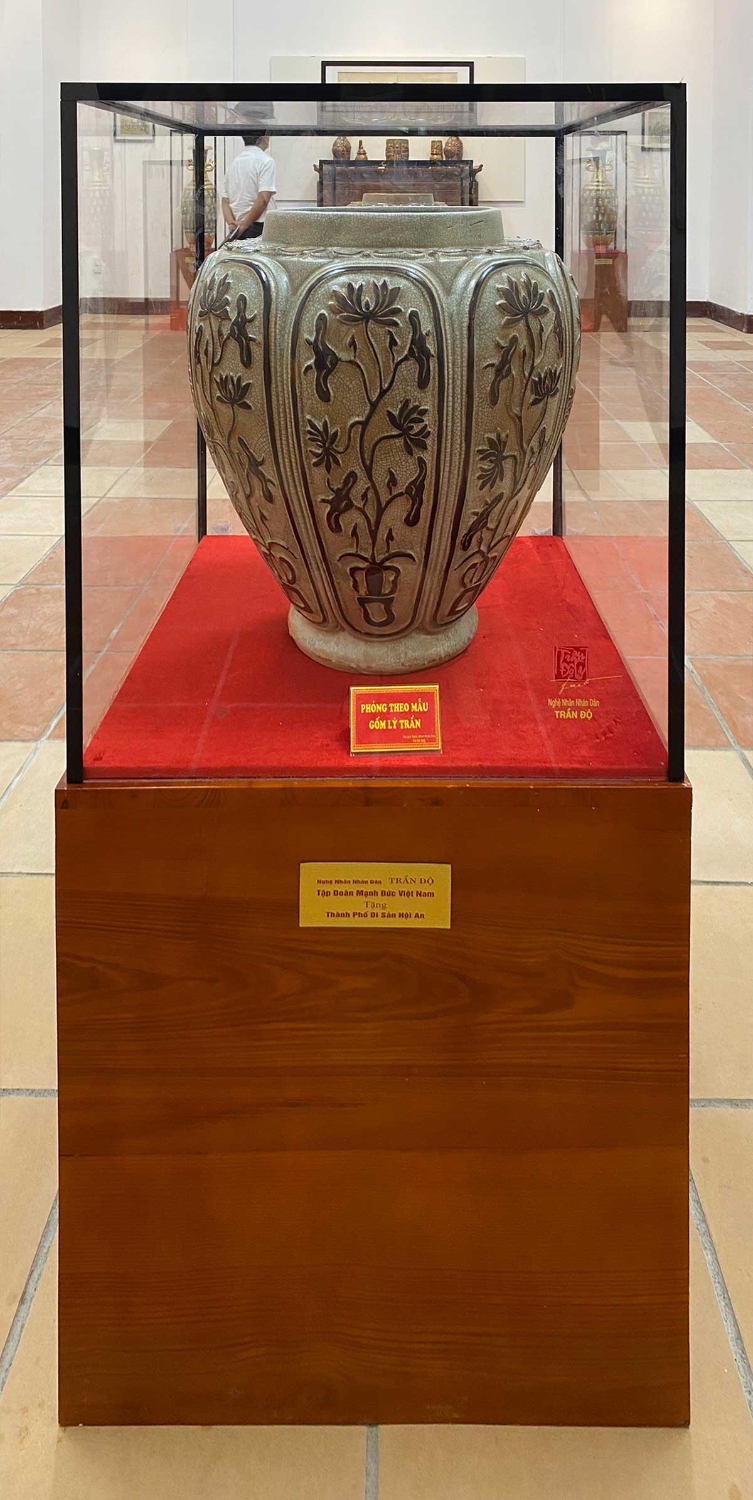 Ceramic jar

Hoi An People's Committee have assigned Hoi An Center for Cultural Heritage Management and Preservation to take over the collection for preservation and display at Hoi An Museum with purpose of promoting collection's value as well as introducing about Bat Trang pottery village (Gia Lam, Ha Noi) and Thanh Ha pottery village (Hoi An, Quang Nam) to local communities and tourists.