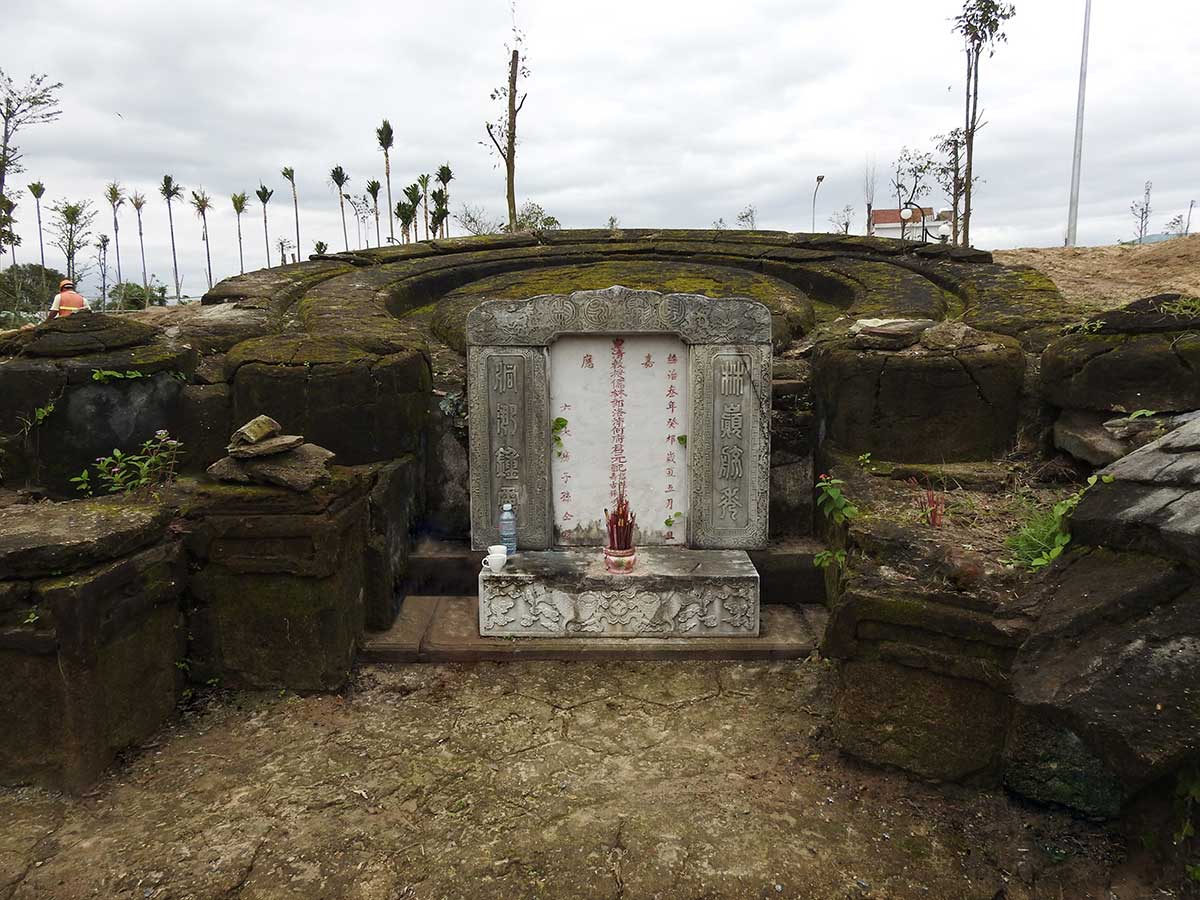 Tomb of the Lady of the Le Family in Dong Na village, Cam Ha commune - Photo: Hoang Phuc
These are precious heritages providing a lot of research and conservation value in the field of cultural heritage in Hoi An. In addition to a number of tombs that have been surveyed and included in the List of Historical and Cultural Relics of Hoi An city, there are many tombs that have not been surveyed and documented. Due to the influence of many factors including weather, people... and especially most of the tombs are located on the vast sand dunes, there have been, are and will be planning and clearance projects that destroy and fade away these tombs. Aim to create an archival database for research and propose a protection and preservation plan of high-value tombs by appropriate methods, since May 2022, Hoi An Center for Cultural Heritage Management and Preservation has surveyed and documented about the ancient burial tombs in Cam Ha commune.

Surveying and documenting contents include measuring, drawing, photographing and filming the current status; stamping the stele and special patterns, etc of the tombs that are 100 years old or older, and have historical, cultural, architectural and artistic values, ​​and are not on the protection list of Hoi An city. In addition, Hoi An Center will also survey the historical vestiges such as stele poles, landmarks, etc.