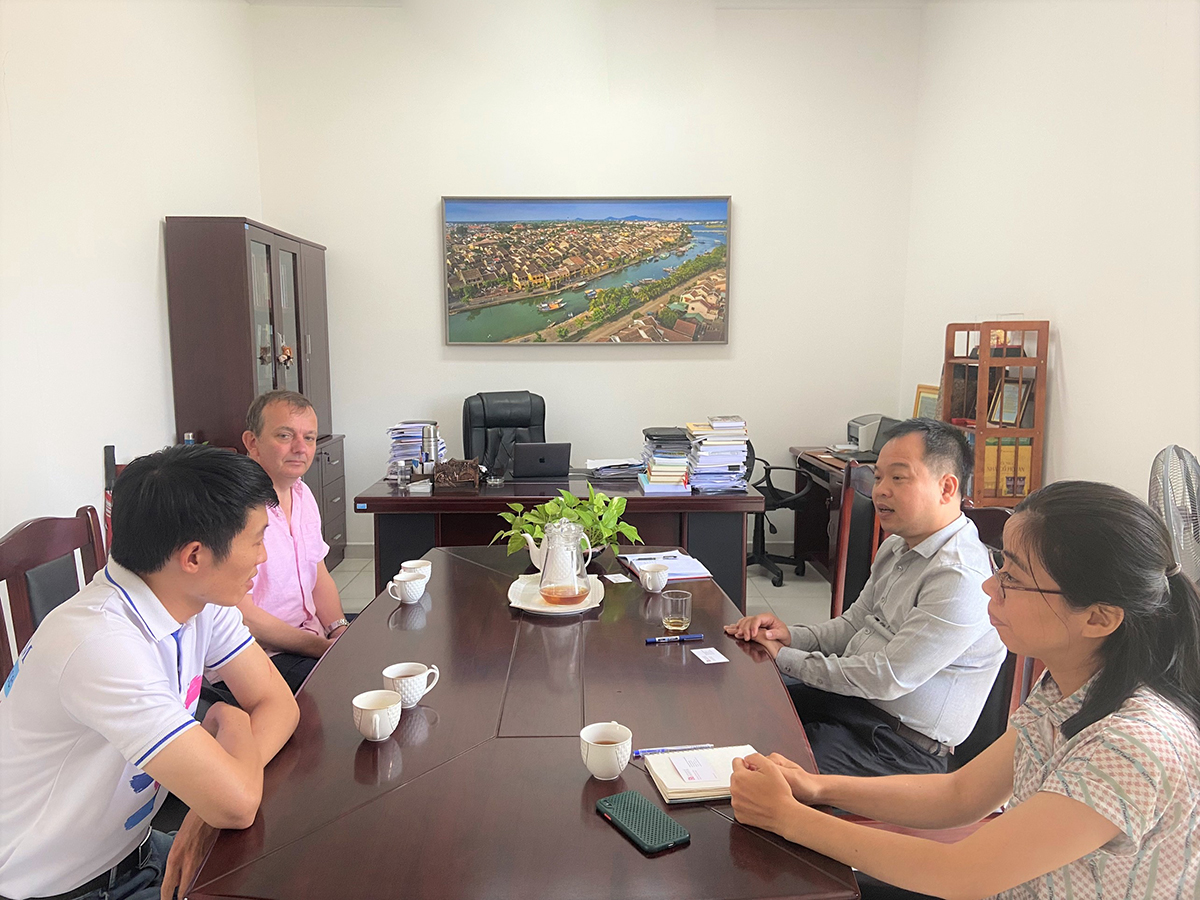 Prof. Graeme Were, University of Bristol (UK) visits the Center
In the first six months of 2022, the Center has implemented many important activities in international cooperation such as: commented on draft and participated in tasks of the World Heritage Club in Vietnam; counseled for Hoi An People's Committee holding The 25th anniversary of death of architect Kazimierz Kwiatkowski (Kazik), Minutes of meeting signing ceremony for the support of Japanese experts for preservation and restoration project of Japanese Covered Bridge; is the focal point to connect, contact and counsel for the City People's Committee to welcome the delegation of Wernigerode city (Germany) within the framework of the bilateral cooperation program on climate change between the two cities, including "Hoi An Eco-Path" project; provided photos and documents for Showa Women's University Institute of International Culture for exhibitions about Japanese Covered Bridge, provided images to showcase Hoi An city during the 2022 photo exhibition of the 16
th
OWHC World Congress, in in Quebec City, Canada; carried out procedures to receive volunteers from JICA.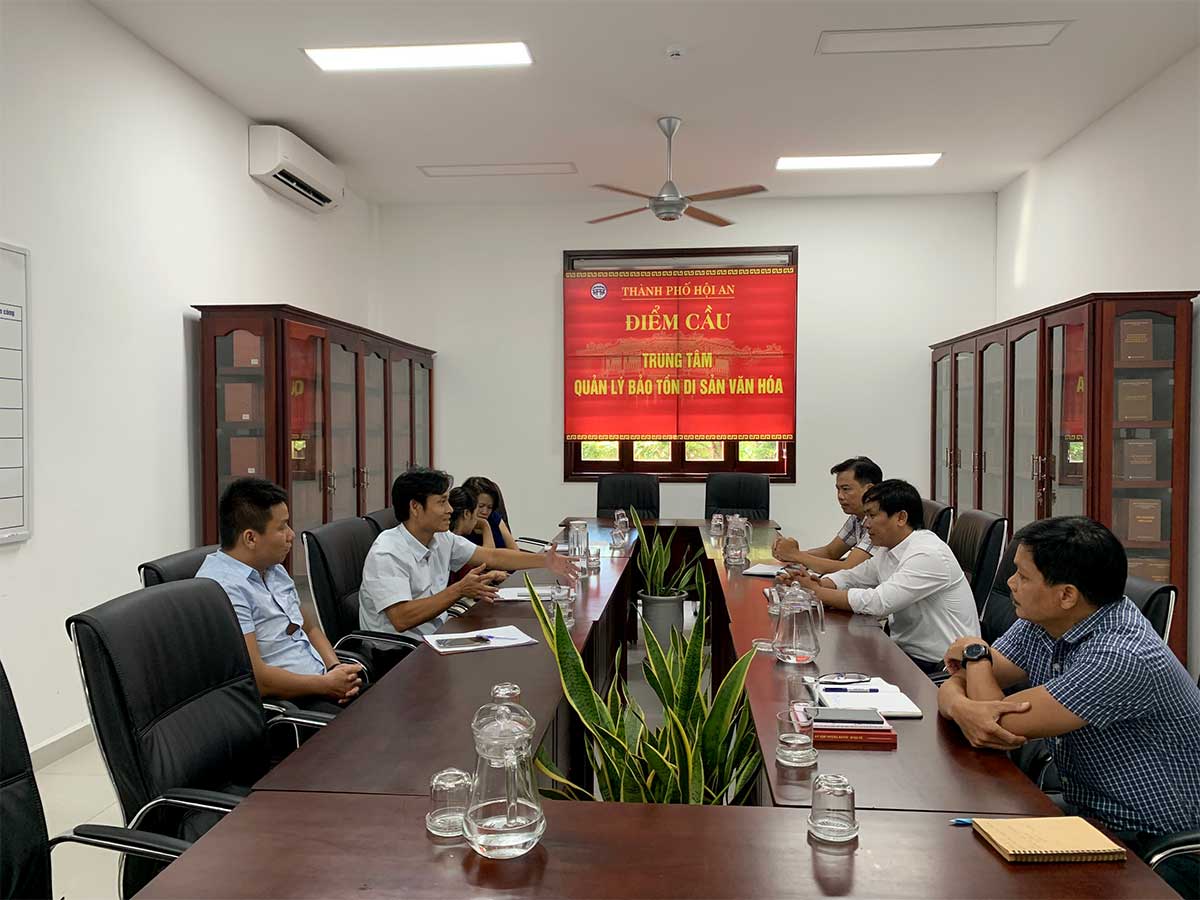 The Center leaders in working with the delegation of Thua Thien Hue Institute for Development Studies.
The Center hopes that international cooperation activities will contribute to strengthening the relationship between Hoi An city in general and the Center in particular with many organizations and individuals, in order to help the management, preservation and promotion of cultural heritage more effective.