To meet the need to repair and restore houses and other buildings in the ancient town, in the third quarter of 2022, Hoi An Center for Cultural Heritage Management and Preservation received and resolved 53 applications for restoring houses/historic buildings, including 22 applications in Zone I, 19 in Zone II-A and 12 in Zone II-B. In those, the Center counseled Hoi An People's Committee allowing for 41 applications, instructed and returned 08 dossiers, 04 dossiers in processing.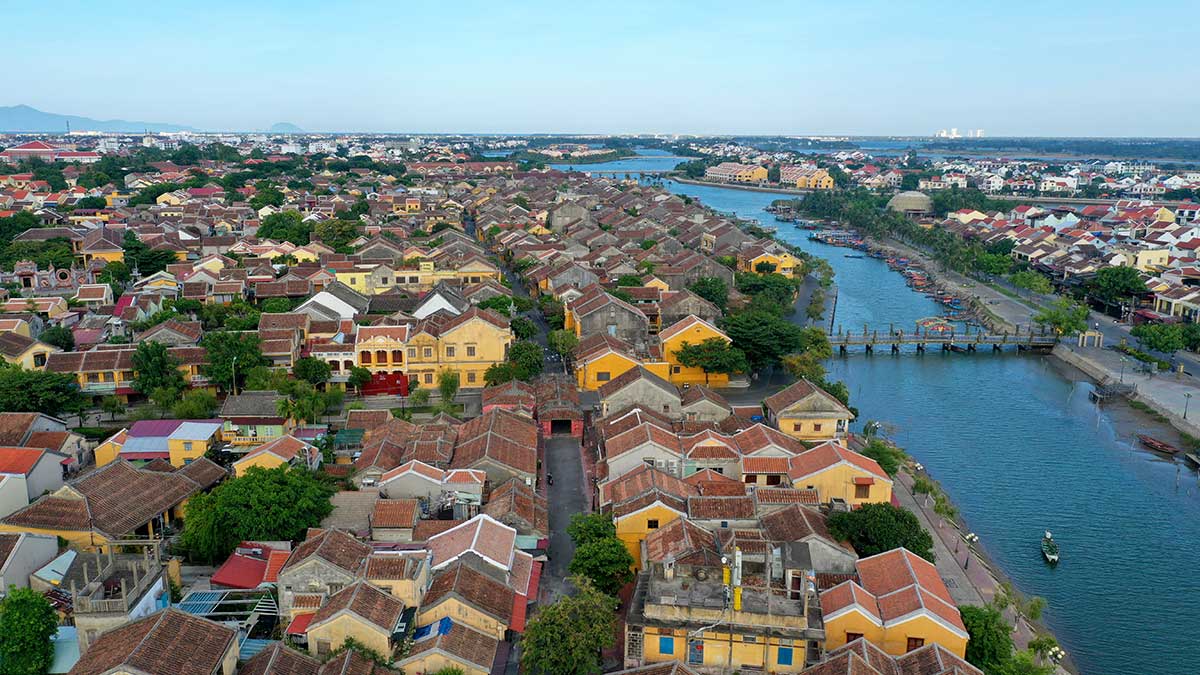 Hoi An ancient town from above
There were no cases of being late according to the appointment slip.

Besides issuing permits for construction/repair in the ancient town, the Center also usually coordinates with the related authorities to instruct and monitor residents to abide by the permits, to check, handle and solve infringement in construction activities as soon as possible to make sure that these activities don't affect the architecture, natural scenery and value of the historic buildings.

In particular, preparing for the coming typhoon season, the Center has cooperated with local authorites to check and take measures to support stably the degraded relics in the old quarter as well as cut down trees to ensure the safety of the monuments and residents.