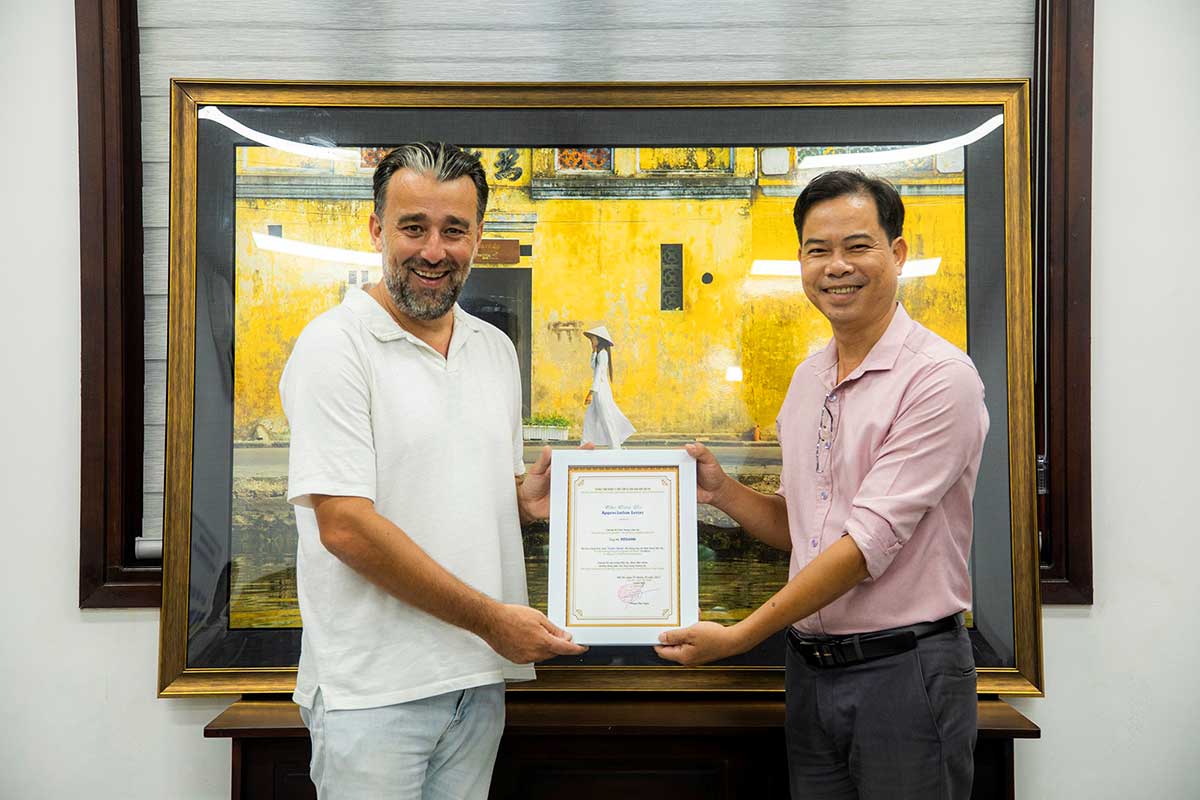 Mr. Réhahn donated the photo "Tradition" to representative of Hoi An Museum
The photo is printed on Fuji Crystal Metallic paper, size 100x150cm (made in Germany). This is Artist 1/1 of a limited edition that was given to Hoi An Museum with the desire to preserve the old memories of Hoi An - a world heritage site and show the love for Hoi An which considered as the second homeland of the author. Mr. Réhahn also chose the photo "Tradition" as the cover of his second photo book titled "Vietnam, Pieces of Contrast - Volume II".
With his special talent and affection for Hoi An, photographer Réhahn, who has lived here since 2011, captured a lot of vivid moments about the land and people of Hoi An. Hoi An Museum appreciates his precious affection and hopes to receive more of his contributions to the museum and to Hoi An heritage in the future. Currently, the photo "Tradition" is on display at Hoi An Museum - no.10B Tran Hung Dao street.