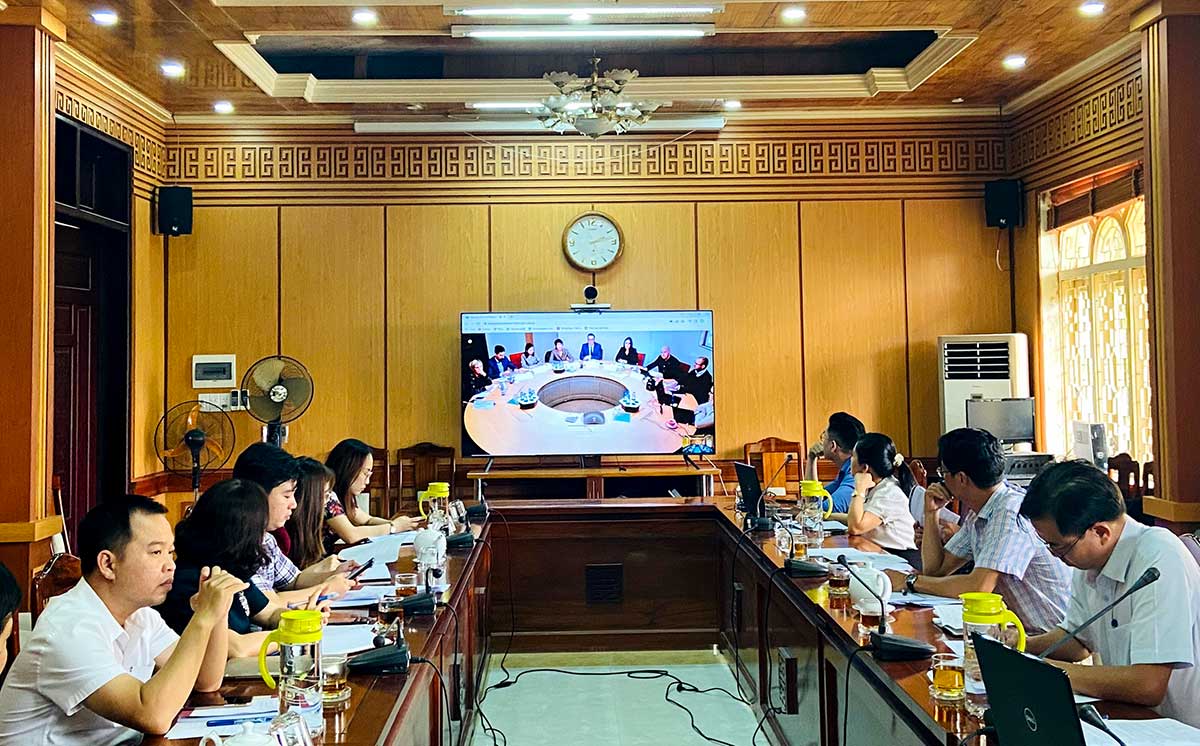 Scene of the online meeting
Attending the meeting, there were leaders of Hoi An city together with representatives of Department of Natural Resources and Environment, Center for Cultural Heritage Management and Preservation, Center of Culture - Sports & Broadcasting. The two sides discussed issues related to the organization of the third Hoi An Lantern Festival, which is expected to be held in Wernigerode in August 2023, on the occasion of the 10
th
anniversary of the friendship of the two cities; the formation of Hoi An Garden located in the People's Park of Wernigerode city and Project on "Eco-path, Hoi An city".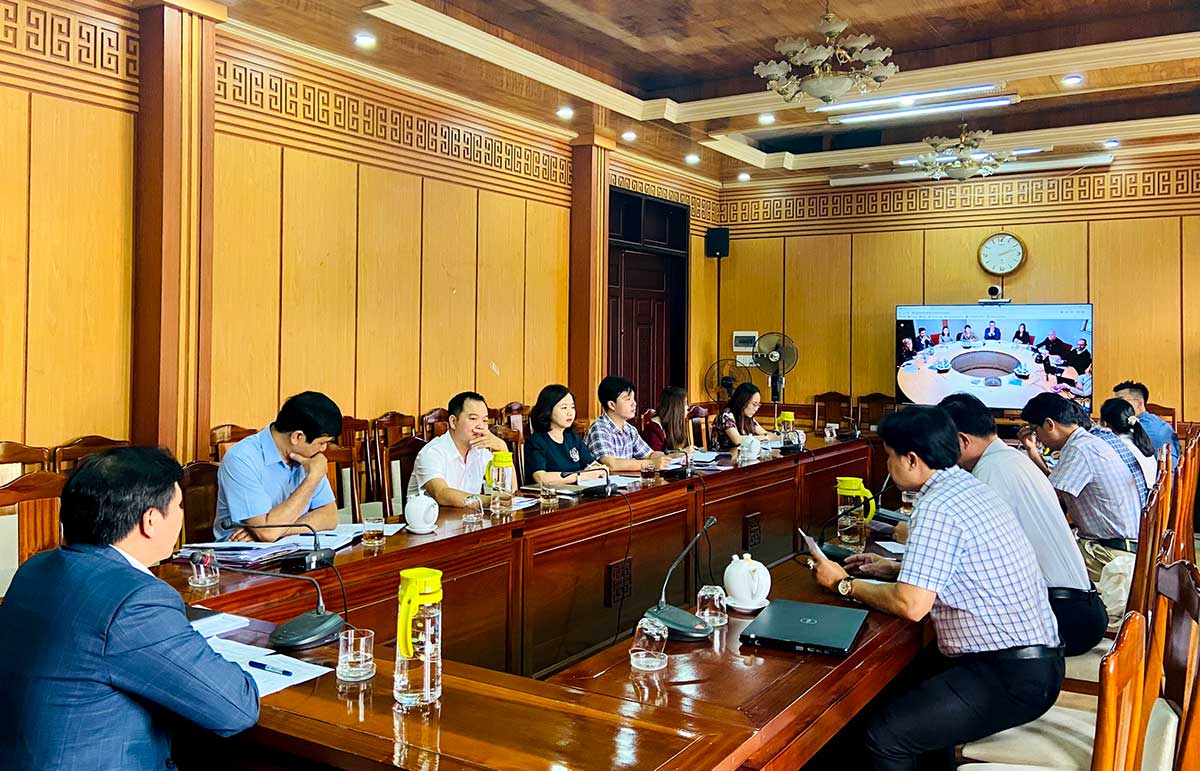 Scene of the online meeting

At the meeting, Mr. Tobias Kascha - Mayor of Wernigerode city expressed his wish to continue maintaining the long-term relationship, further promoting cultural exchange and tourism of the two cities. Mr. Nguyen Van Son - Chairman of Hoi An City People's Committee thanked the love and support of the government and people of Wernigerode city for Hoi An during the past time.
In next year, the two sides agreed to actively cooperate to form and implement the idea of ​​Hoi An Garden, especially complete Project on "Eco-path, Hoi An city". Hoi An Center for Cultural Heritage Management and Preservation is going to advise for these two items based on the assignment of Hoi An city People's Committee.