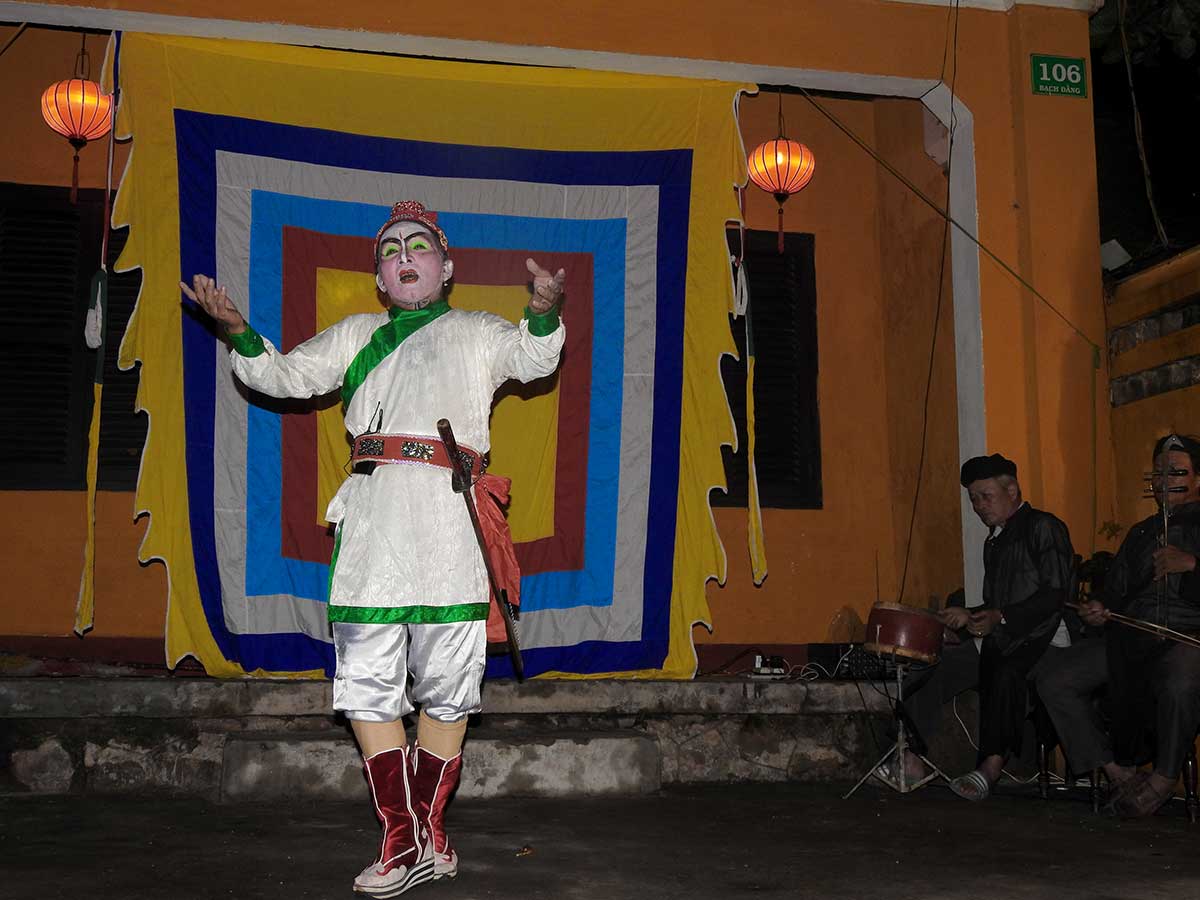 Artisan Le Phu Hai in a performance of Tuồng
In this period, Quang Nam province has 03 individuals conferred the title of "Excellent Artisan". They are: Mr. Le Phu Hai (Thanh Ha ward, Hoi An city) in field of folk performing arts, Mr. Co Lau Bh'Lao (Tr'Hy commune, Tay Giang district) and Mr. Do Cuong (Dien Phuong commune, Dien Ban town) in field of folk knowledge.

Mr. Le Phu Hai (age 72), who born in Hoi An but moved to live in Ha Nhuan village (Duy Phuoc commune, Duy Xuyen district) later, has been practicing folk performing arts of Tuồng (Vietnamese classical drama). Currently, in every "Old town night" (on the 14th day of each lunar month), his team (the only team in Hoi An) remains performing the arts serving tourists.

Mr. Do Cuong (age 46), who lives in Bau Oc village (Cam Ha commune, Hoi An city), has been practicing and holding folk knowledge about relief making. He is the person who directly makes relief and roofs yin-yang tiles for many valuable architectural monuments in Hoi An and some neighboring localities.

The conferment of the title of "Excellent Artisan" is a recognition for artisans who silently preserve the precious intangible cultural heritage of the locality and nation. These artisans are preserving knowledge, skills and secrets in traditional craft practice through directly participating in creation and transmission of the value of cultural heritage to next generations, thereby contributing to preserve and promote the intangible cultural heritage of Hoi An, Quang Nam and the nation in general.