In French and American regime, Hoi An is the capital of Quang Nam province. So from the late of 19th century to March, 1975, there were provincial prisons established here, such as: Faifo prison (the early 20th century to August 1945), Thong Dang prison (1947-1960), Hoi An prison (1960 - March 1975).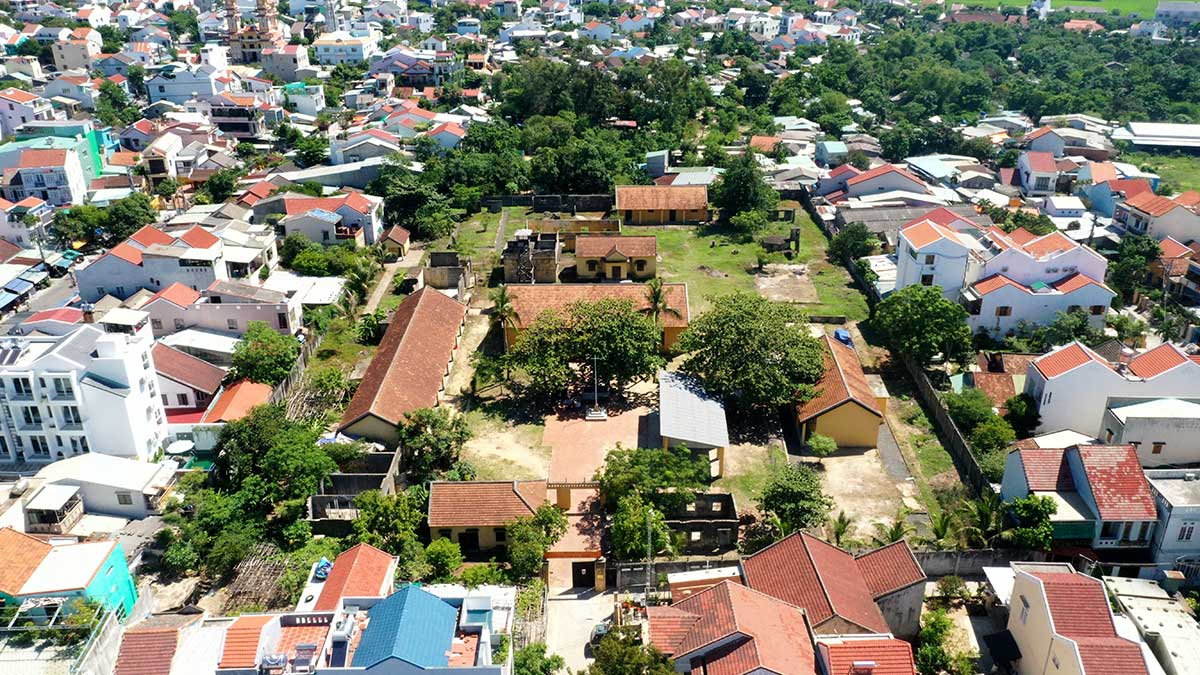 Hoi An prison relic from above
During more than 70 years of existence, these prisons used to detain thousands of Vietnamese communists and patriots; many comrades had became senior leaders of the Party and State later. Currently, Thong Dang Prison and Hoi An Prison have been ranked as provincial relics.

It has been quite special that Hoi An, a district-level unit, has up to 03 prisons with inter-provincial scale throughout the colonial and imperial period. This is the proof of the stubborn tradition of many generations of compatriot in the enemy's prisons, who have made important contribution to the revolutionary movement of the country. Recently, The City Party committee and People's committee had agreed (Notice No. 86-TB/TU dated 8/42022 and Official Letter No. 2121/UBND dated 4/8/2022) to assign Hoi an Center for Cultural Heritage Management and Preservation to carry out the preparation procedures: survey, interview witnesses; collect historical documents at archival centers; hold witness meeting; seminars, etc. to research, evaluate and clarify the outstanding value of the system of prison relics in Hoi An. All of those could be the historical scientific basic which helps the city propose competent authorities building dossier to submit the national relic ranking for prisons in Hoi An in the coming time.