Meeting of the Heritage Conservation Collaborator Network, 2023
The Heritage Conservation Collaborator Network was established in 2011. This is a voluntary force that helps the city government strengthen the management, conservation and promotion of the value of Hoi An cultural heritage. At the same time, this network also supports the supervision of repair and restoration of relics, participates in research activities on cultural heritage, thereby proposing solutions for the conservation of Hoi An heritage.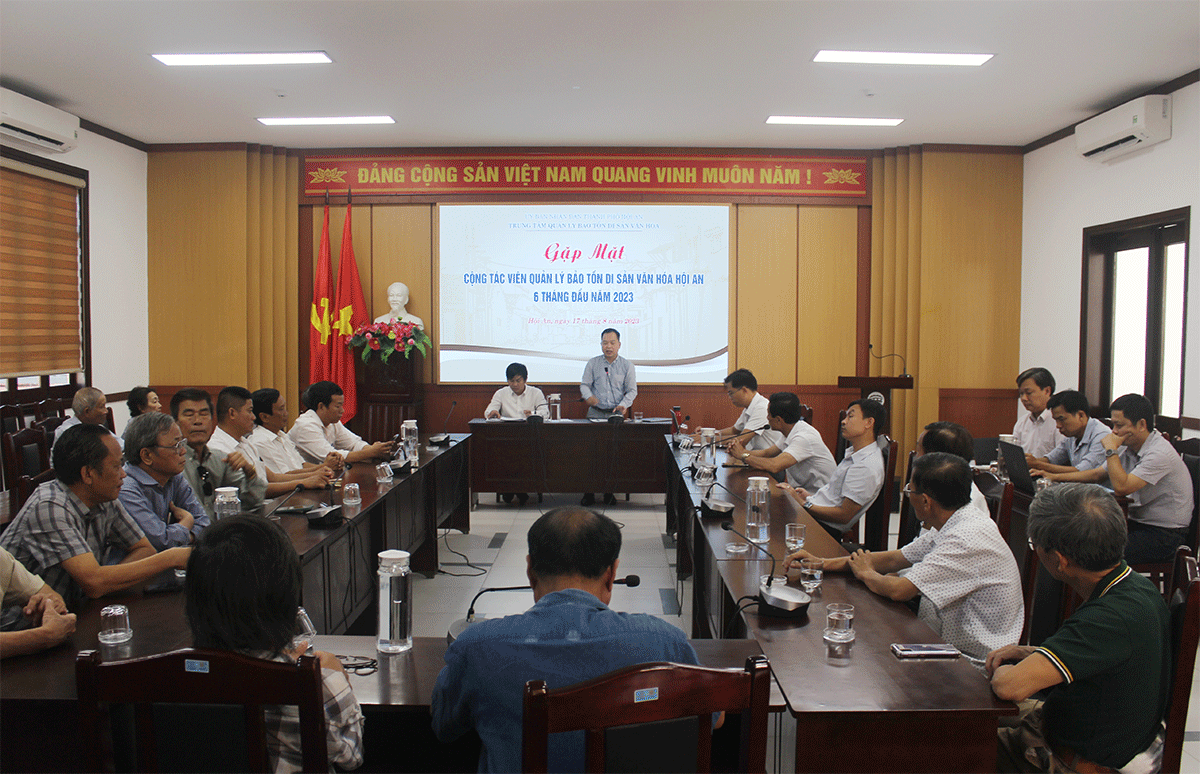 Scene of the meeting
On the morning of August 17, Hoi An Center of Cultural Heritage Management and Preservation held a meeting with the Heritage Conservation Collaborators in 2023. Attending the meeting, there were 27 collaborators, representatives of Department of Culture and Information Department, Department of Urban Management, Centre for Culture, Sports, Broadcasting and Television, representative of People's Committee of Minh An, Cam Pho, Son Phong, Cam Nam wards. The meeting aimed to exchange and strengthen the relationship between government agencies and the Heritage Conservation Collaborators Network as well as to carry out the summary work of the first 6 months of 2023, orienting the work in the coming time of the network.
At the meeting, the collaborators had many reflections and enthusiastic suggestions for the conservation of Hoi An heritage in general and Hoi An ancient town in particular, in which focusing on relic renovation, fire prevention, ensuring urban landscape, social order and safety,...
Author: Trang Thi
Source: Hoi An Center for Cultural Heritage Management and Preservation