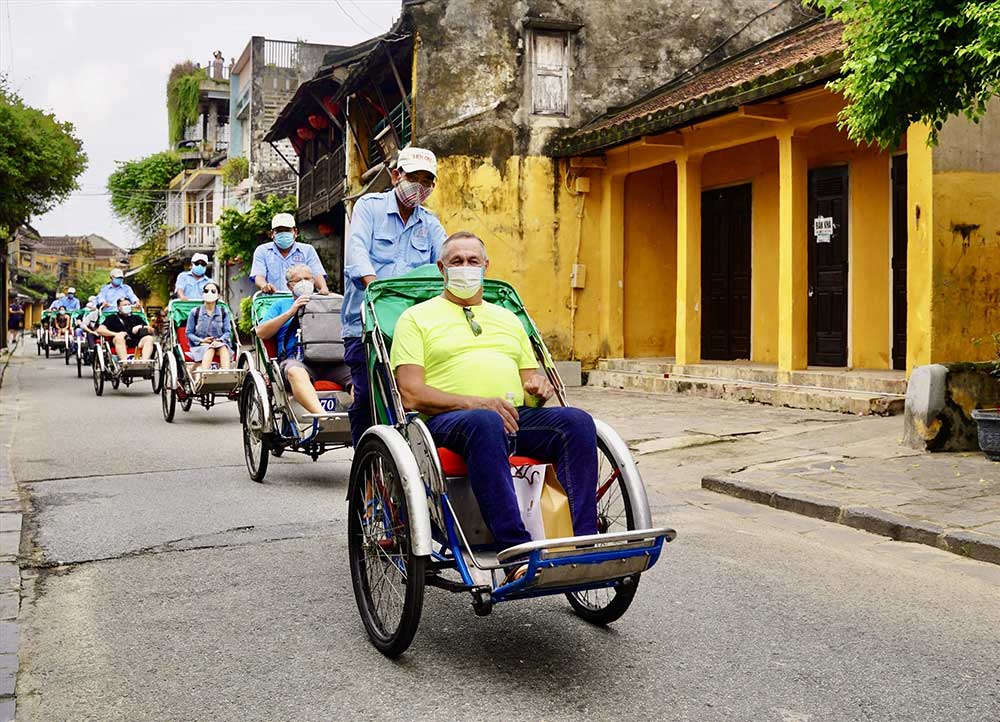 Taking a sightseeing tour around the ancient quarter of Hoi An by cyclo
First foreign visitors
160 foreign tourists (including Australians, Canadians, and Koreans) came to Hoi An from South Korea on a charter flight last week and stayed at Hoiana resort. Their visit has breathed new life into the ancient town.
50 of them spent over 3 hours taking a free tour to Japanese Covered Bridge, Tan Ky ancient house, Phuc Kien Assembly Hall, and museums. The others registered to visit Hoi An later.
The presence of foreign visitors in Hoi An in the complicated context of the Covid-19 pandemic has made the locals surprised but pleased after a long time without foreign visitors.
People in Hoi An hope there will be more and more visitors to this world heritage site in the time to come.
The visitors were also pleased with their experience in Hoi An and My Son Sanctuary. They chose Quang Nam because they loved the land of two world cultural heritages and believed the local capacities of Covid-19 prevention and control.
Motivation for revival
The reception of foreign visitors to Hoi An last weekend is a pilot activity in the tourism recovery plan by the Government of Vietnam and Quang Nam province in the new normal.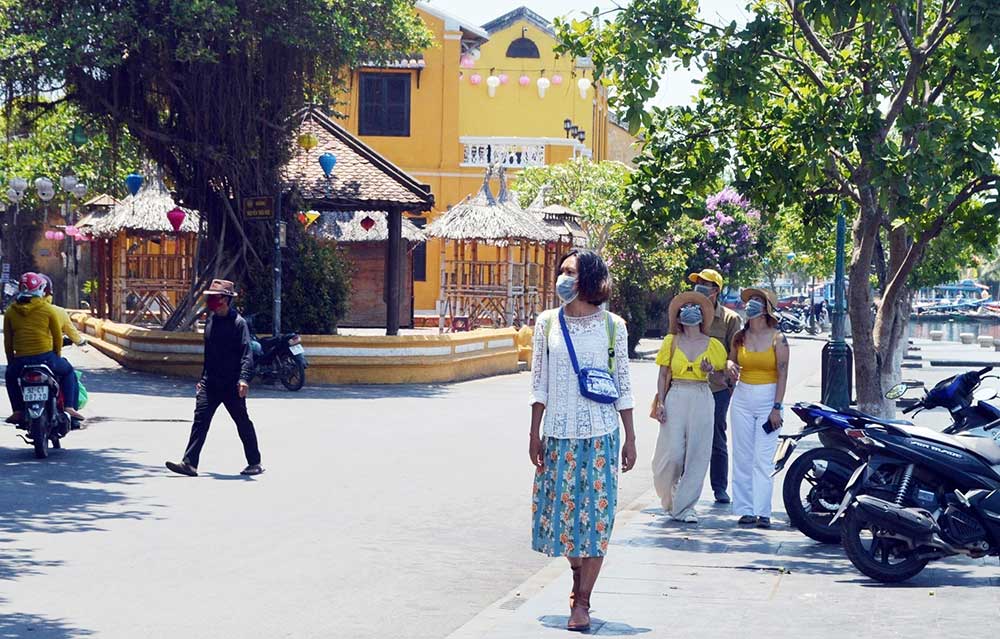 First foreign visitors to Hoi An
Besides Hoi An ancient town, visitors can register to visit My Son Sanctuary, play golf or tennis, or go to the casino. Those who want to visit other provinces can ask the travel agency for help with a 3-month visa.
According to Hoi An leaders, the foreigners' visiting to Hoi An is a good signal for the local tourism recovery. Therefore, Hoi An city will facilitate tourism activities in order to promote the development of local tourism.
Reportedly, Quang Nam is planning to receive more foreign visitors to the province in the future.