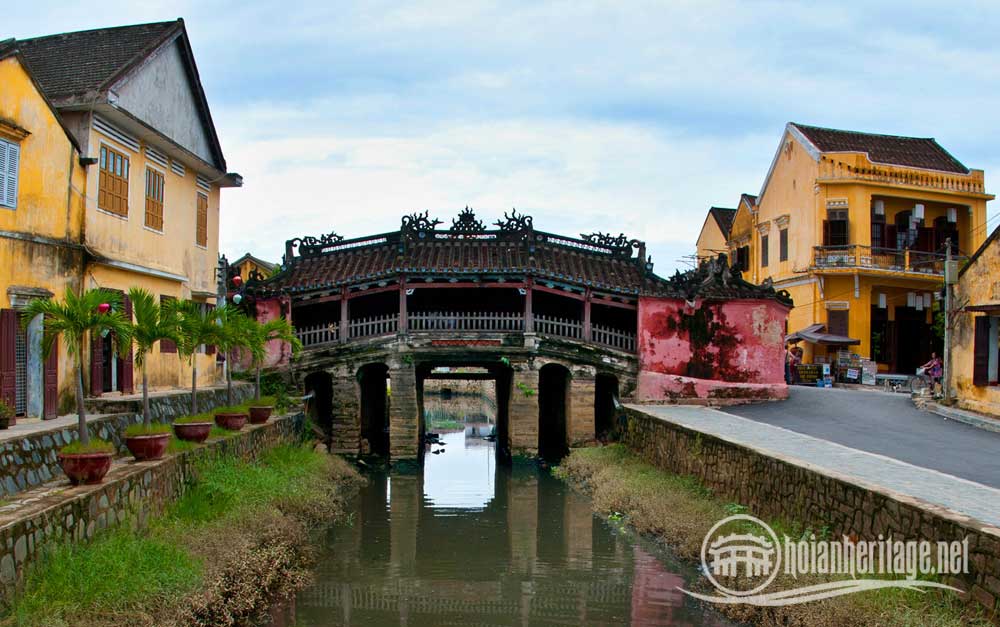 Hoi An became the most prosperous international commercial area since 1592 after the shogunate (Tokugawa Ieyasu) issued the Goysyuin-jo policy, "License with a red seal", also called the regime of "Red seal ship" (Shuinsen) granted by the Tokugawa shogunate. This era is also known as the "Shuinsen era" marking a very special feature in history of Japan. That is a kind of certificate of pratique for Japanese ships to trade in foreign countries, establishing official trading relations between Japan and Vietnam. In 1596, a number of Japanese merchants bought land to build streets and pagodas in Hoi An. In 1601, Lord Nguyen had correspondence with Japan, the main content was the exchange of allowing ships to trade and pay taxes in Hoi An.

Lord Nguyen facilitated the Japanese to trade more freely than Tonkin such as opening a market at the port, allowing the Japanese to reside and choose a suitable place to live and do business. All efforts of Lord Nguyen were aimed at increasing close relations with Japanese merchants and government and expected them to become an important partner with Cochinchina. The main items the Japanese bought including: silk, gold, yarn, linen, camphor, wood, aloe, shark skin, black sugar, honey, pepper, cinnamon, rattan, pottery, etc. The Japanese also brought copper coins, sometimes strange objects, iron and some other weapons.

According to the ancient bibliographies, the Japanese Covered Bridge (Cau Pagoda) was built by the Japanese in the early 17th century. There are many stories why this bridge was built. Historical researchers believe that the Japanese built this bridge across a small creek to facilitate trade with the Chinese. For another legendary reason, the Japanese believe that the world lives on the back of a Cu, they call it "Namazu", the Chinese call it a Cau Long, its head stayed in India, its body lied in Vietnam and its tail was in Japan. Some ancient people believed that the bridge served its position as the magical sword to control the Japanese monster Namazu. The "sword" – as in the Bridge, had succeed in stopping it from squirming and causing frightfully earthquakes. In 1719, Lord Nguyen Phuc Chu named the bridge "Lai Vien Kieu", with the intention of reminding friends who came here from afar. Japanese Covered Bridge has unique values ​​and profound cultural significance, representing the cultural exchange between the Vietnamese and Japanese in the past. Currently, Japanese Covered Bridge has become a cultural symbol of Hoi An Ancient Town - a World Cultural Heritage Site.