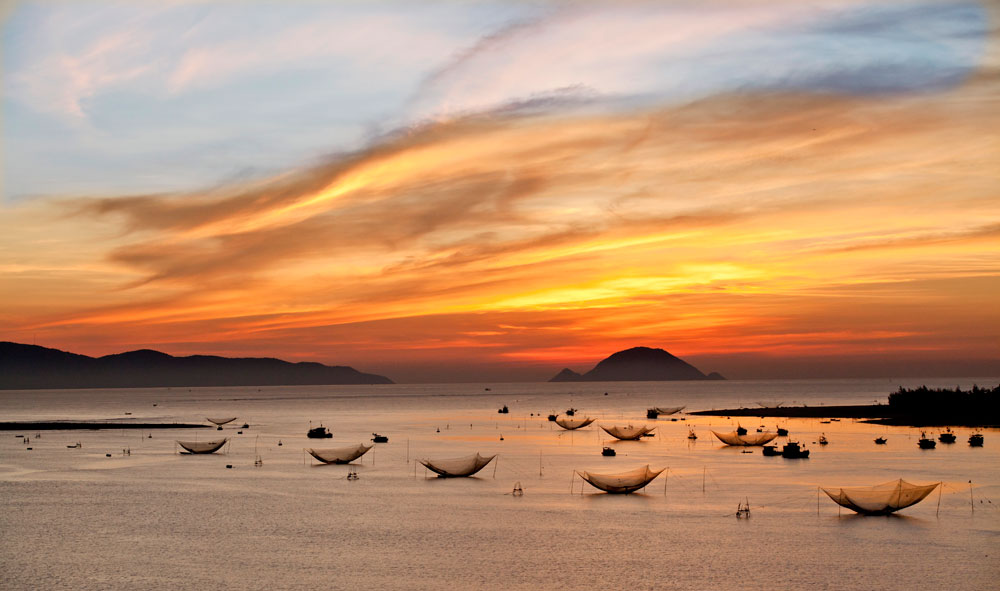 Photo: Thái Tuấn Kiệt
However, the development history of Hoi An in particular and the resident communities in Thu Bon river basin can be traced back to thousands of years before the Nguyen Lords. Thu Bon River, which is like Red River in the North and Mekong River in the South, had become the nurturing and flourishing cradle of the resident communities and successive cultures from Sa Huynh culture to Champa culture and later Vietnamese culture.

Hoi An, Thu Bon river and Quang region in general (from Da Nang to Quang Ngai) always show that this is the "core area" of all the above cultures, which is always considered as a sacred land, the imperial capital, the economic and cultural center of the resident communities, from which it began to spread and develop throughout the central coastal region and others.