Serenity of Cham Islands
Sunday - 12/09/2021 22:12
Cham Islands is located in Tan Hiep commune, Hoi An city, Quang Nam province. Its beautiful beaches with green coconut rows and white sand are extremely impressive to visitors.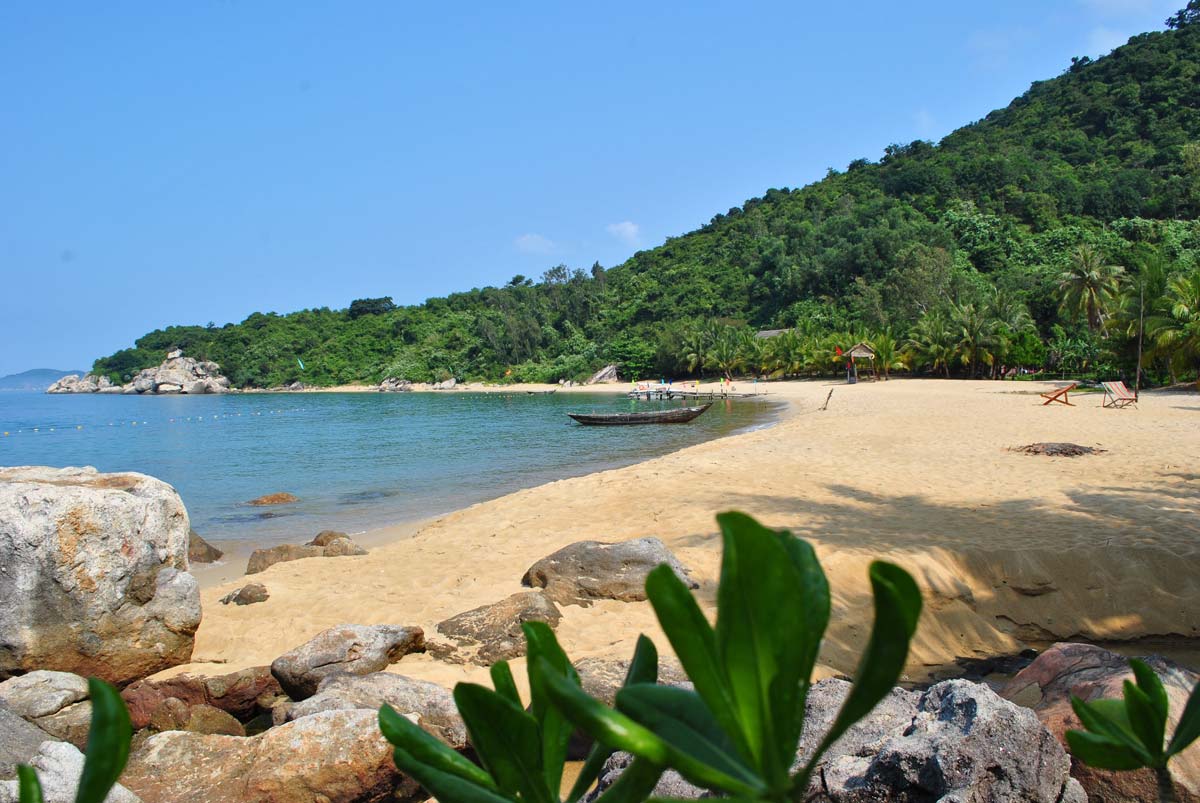 Cham Islands
The destination of Cham Islands is always a place attractive to visitors who love sea and calm. When it becomes warmer and the Covid-19 epidemic is under control, visitors come to Cham Islands for their relaxation.
It takes them about 20 minutes to go to Cham Islands by canoe. Then they can enjoy the fresh air and the calm on the islands, discovering historical and cultural places there such as Hai Tang pagoda, Champa well, Marine Museum and others. More interestingly, every place on the islands may become a nice place to take photos with colourful flowers and green trees.
Besides, there are several beautiful beaches on Cham Islands, among which Ong beach is considered as the best place when it slops gently to the sea with fresh clear water and white smooth sand.
Cham Islands is of few places that has said "no" to plastic bags for over 10 years. Instead, paper bags and leaves are used to hold or wrap goods. At present, plastic straws and disposable plastic containers are also forbidden in the island commune.
Thanks to its good environment, Cham Islands was recognized as a UNESCO's World Biosphere Reserve in 2009, which has fostered the development of tourism there.